By Dave Krieger, Managing Member, DK Consultants LLC
Author of The Credit Restoration Primer, 5th Edition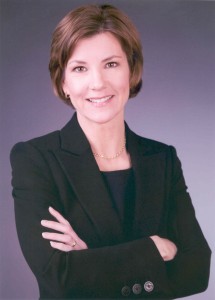 The Minnesota Attorney General's office has released the Consent Judgment involving the case of State of Minnesota by its Attorney General, Lori Swanson v. Midland Funding, LLC and Midland Credit Management, Inc., Court File No. 27-CV-11-11510. You can download a copy of the Consent Judgment here! Kudos and salutations to Lori Swanson and her staff!
Upon reviewing this document, you'll see that Ms. Swanson's office was involved in countless hours of litigation on behalf of consumers in her State, resulting in over 200 sworn depositions and several rounds of discovery in anticipation of a trial.
Among other conditions, the Defendants have to vacate any judgments they were awarded against any consumer wherein their audit investigations (as of May 19, 2005) confirm that the person sued ever owed the debt in the first place (they can't sell the debt to another debt collector either if that's the case); in addition to coming into complete compliance with the Fair Debt Collection Practices Act. There is a complaint form that Ms. Swanson's office has made available on its consumer website that consumers can fill out if they need further information about this judgment or involving any other debt collection matters.
While debt collection issues are not summarily the active concern of my consulting firm, the cause and effect of foreclosure cases is tainted credit files. The repositories (Equifax, Experian, Trans Union and Innovis) get their file information from the creditors. Unlike MERS however, which has no regulatory oversight, these repositories are under the regulation and jurisdiction of mandates established by Congress under the Fair Credit Reporting Act, which you can obtain a .pdf copy of at www.ftc.gov.
Concerning the actions of debt collectors, you can also obtain a copy of the Fair Debt Collection Practices Act on the Federal Trade Commission's website. Generally, most if not all States have corresponding statutes that parallel (to a certain degree) the language proffered in the federal statutes. In some instances, like in California's Rosenthal Act, that State drafted much of its own statutory mandates taken from the FDCPA; some with more "teeth" in them, some with less.
Of late are the issues wherein lenders (as creditors) are being challenged for violations of the FCRA in cases where the lender or the law firm attempting foreclosure can't show that the alleged lender, as Plaintiff in the foreclosure action, actually owns the note they're foreclosing on. If the lender doesn't own the note, then what right do they have to report details of the payment history on that note on your credit reports? This is going to be a huge "tag-along" issue in future foreclosure litigation, especially litigation permeating the federal court systems.
I will keep you posted as to when the new version of The Credit Restoration Primer will be available, for those of you who wish to review the latest credit restoration issues and concerns, including case law and an updated index. Keep checking this website for more information.